COMMISSO DELIGHTED WITH COPPA ITALIA WIN
Submitted by

content

on Fri, 05/20/2022 - 11:12
Fiorentina president Rocco Commisso is a delighted man after the Primavera squad won the Coppa Italia for a fourth straight season by seeing off Atalanta in the final. Fiorentina won the Coppa Italia final at the Primavera level after beating Atalanta1-0.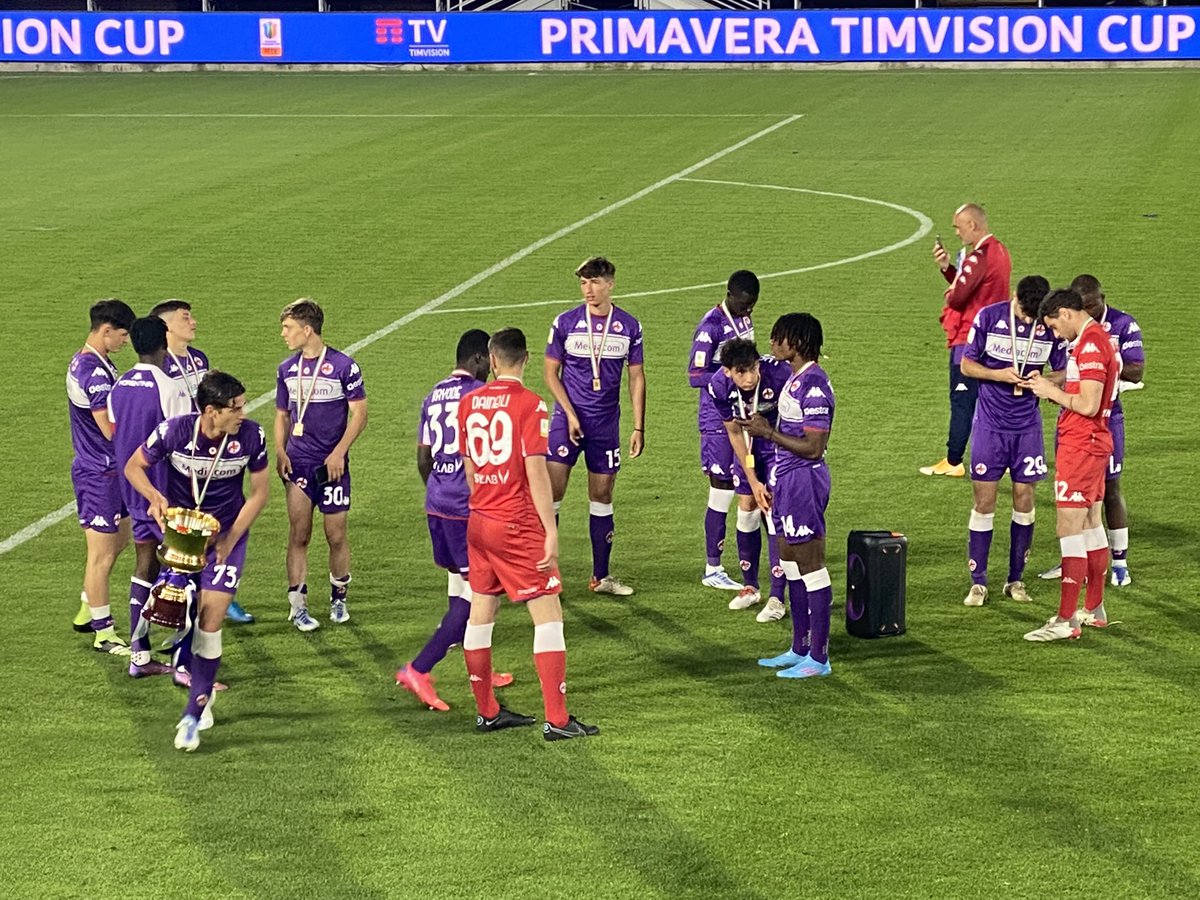 Speaking on the Coppa Italia success, Commisso congratulated Fiorentina Primavera head coach Alberto Aquilani on the feat of making it four straight wins as far as the competition is concerned. Apart from Alberto Aquilani, the Fiorentina president also praised Valentino Angeloni who's the academy manager at Fiorentina.
Commisso told Alberto Aquilani, Valentino Angeloni and the entire Primavera squad that they have made those associated with Fiorentina proud and it was an incredible accomplishment. The Fiorentina president pointed out the fighting spirit in the Primavera team under the watchful eyes of Alberto Aquilani who was a former Italian national team player. According to him, the FiorentinaPrimavera players believed that they would win the Coppa Italia until the last minute of the final clash with Atalanta.
Commisso said he told Aquilani that he has gone down in the history books for his achievements with the Fiorentina Primavera and that such feat don't just happen by chance. He also sent his best wishes to Alessandro Blanco for his contributions to the latest Coppa Italia success at the Primavera level at the club.
Fiorentina Primavera retained the Coppa Italia for a third straight season meaning that they have won it four times in a row. They were able to retain it after seeing off Atalanta in a close game in the final. They needed just one goal to ensure that they emerged as champions of the Coppa Italia at Primavera level once again. The game was heading for a stalemate at the end of regulation time before Giovanni Corradini scored the winning goal to hand his Fiorentina Primavera team the Coppa Italia once again.